In 2020 Vilnius University was hosting the GlobCom symposium 27 and 29 May in Vilnius, Lithuania.
Due to the COVID-19, GlobCom symposium is ONLINE.
During the days of the symposium, the students from all over the world will present the results of intensive online collaboration.​
We still hope that we will have a possibility to meet everyone in Vilnius during the intensive GlobCom week in August.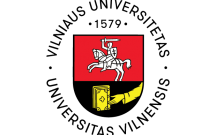 #GlobCom2020 was held during 27 and 29 May 2020 in Vilnius University, Lithuania.
The symposium was the event where all the 9 international teams pitched their projects for the client organization, PR professionals and teachers.
Symposium started with brief get-together and revision of presentation, then based on revised projects and their presentations there were selected 3 finalists - TEAM 2, TEAM 3 and TEAM 4 - to present their projects to the client.
After the final pitch, the voting of Grand Jury members TEAM 3 was chosen as the winner of #GlobCom2020!