We see a need to share information about the layout of classrooms of the Faculty of Communication. Therefore, we have created a layout of the Faculty's spaces with marked classrooms.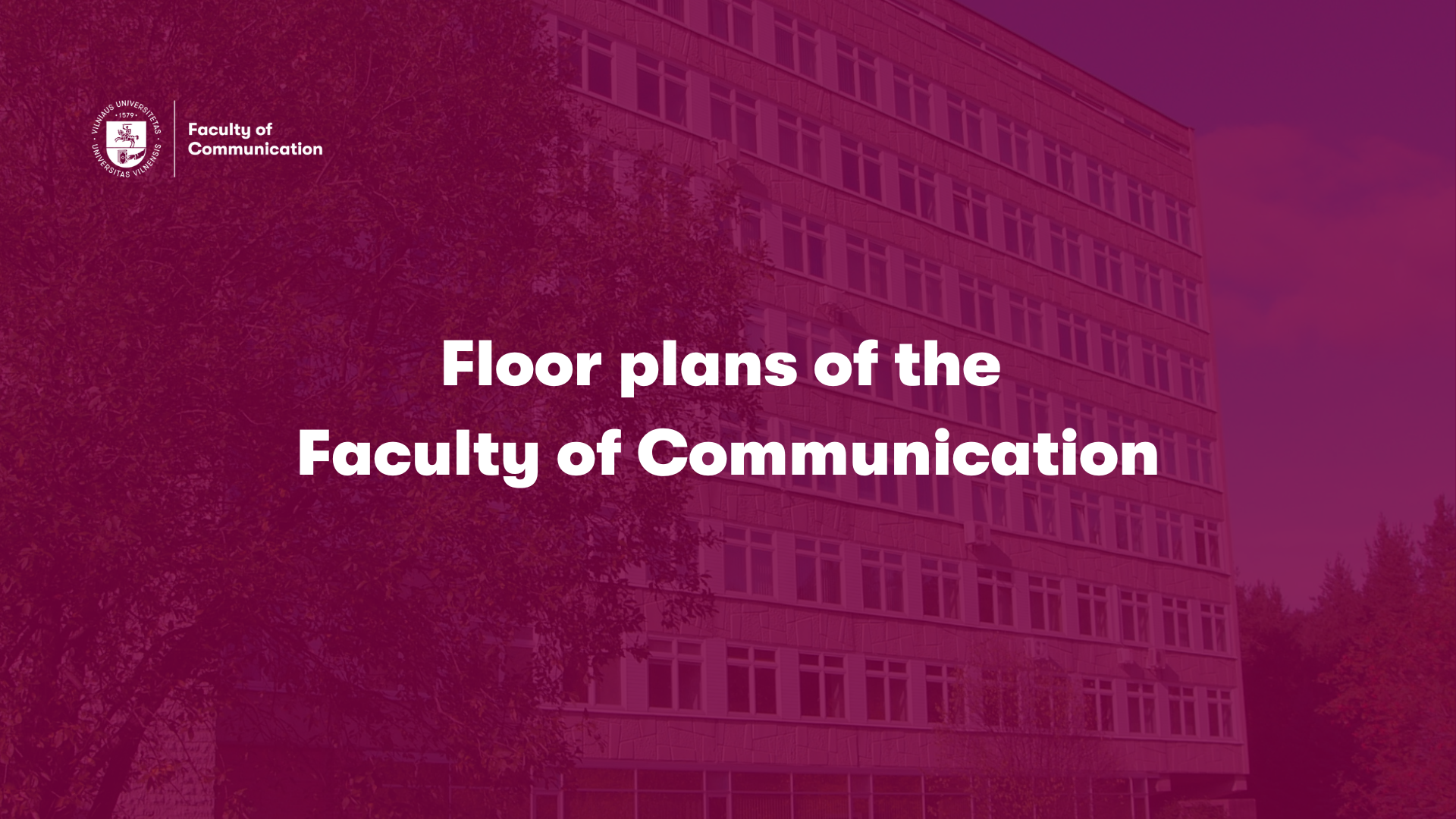 One of the most common challenges for students new to the faculty is to find the spaces where lectures take place. Even more confusion is caused when there is more than one faculty building. Therefore, in the floor plans you will find not only the classrooms in Saulėtekis Avenue, but also the layouts of the premises in the Old Town: in Maironio and Bernardinų streets.
Find classrooms, lecture and seminar spaces with ease and arrive on time for lectures.
If you have any questions, please contact .
You can also download pdf format here.