Centre for Journalism and Media Research
Assistant professor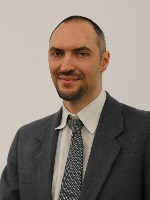 Bernardinų str. 11, room "Camera scriptionis"
Refereed publications
DENISENKO, Viktor. Disinformation resilience index (DRI): Lithuania // Disinformation resilience in Central and Eastern Europe. Kyiv: Ukrainian Prism. 2018, p. 189–208.
DENISENKO, Viktor. Lietuvos Aukščiausiosios Tarybos-Atkuriamojo Seimo vaizdinys 1991 metų Rusijos periodinėje spaudoje // Parlamento studijos. Vilnius : Lietuvos nacionalinė Martyno Mažvydo biblioteka. ISSN 1648-9896. eISSN 1822-749X. 2017, Nr. 22, p. 60–82.
International conferences
"Dviguba ištisinė linija": neoficiali cenzūra šiuolaikinėje Rusijos žiniasklaidoje. International Conference on Science and Practice "Cenzūros slinktis ir forma". 4–5 May 2017.