This year Vilnius University is hosting the GlobCom symposium 27 and 29 May in Vilnius, Lithuania.
Due to the COVID-19, this year GlobCom symposium is ONLINE.
During the days of the symposium, the students from all over the world will present the results of intensive online collaboration.​
We still hope that we will have a possibility to meet everyone in Vilnius during the intensive GlobCom week in August.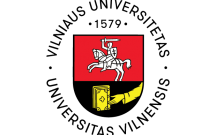 The symposium would be the event where all the teams will pitch their projects for the client organization, PR professionals and teachers, after some final consultations that each team will receive from a PR professional who will assist in the creation of the final presentation.
Symposium will start with brief get-together and revision of presentation, then based on revised projects and their presentations there would be selected 3 finalists to present their projects to the client.
After this final pitch, the voting will take place and the winner (winning team) would be chosen and during the final event, the winner would be awarded.